Because Thorpe Park is a popular theme park, you may find yourself spending most of your day there waiting in queues. However, if you plan accordingly, you can beat the queues and make the most out of your day at the park.
Method1
Before You Go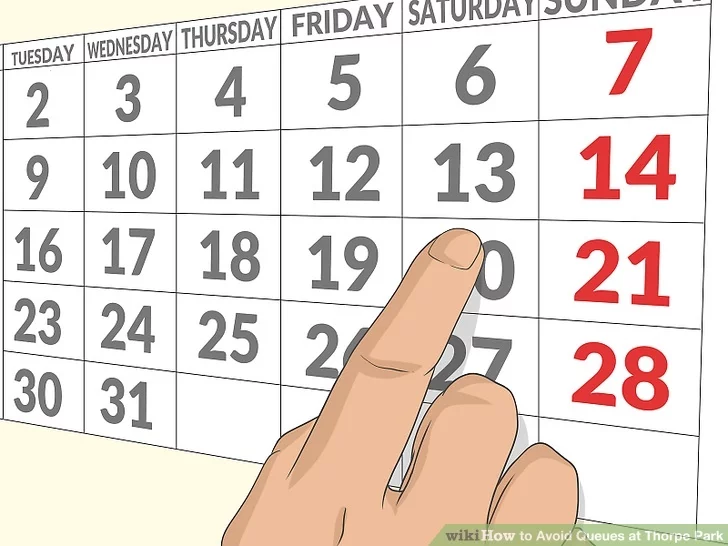 1Pick the best day to visit Thorpe Park. When planning your visit, you'll want to consider both the month and the day of the week in order to reduce the time spent in queues as much as possible.[1]

Go during the off-season months. The least busy months are April, May and September. These months have reduced wait times as they are when the park has just opened/closed, schools have gone back, and there are no special events on. Avoid going to the park in peak summer months as almost every day tends to be busy, leading to queues of sometimes up to 2 hours per ride.
Visit the park during the week if possible. The best days to go are Tuesdays, Wednesdays or Thursdays, as on these days the queues are up to four times shorter since most people are in school or at work.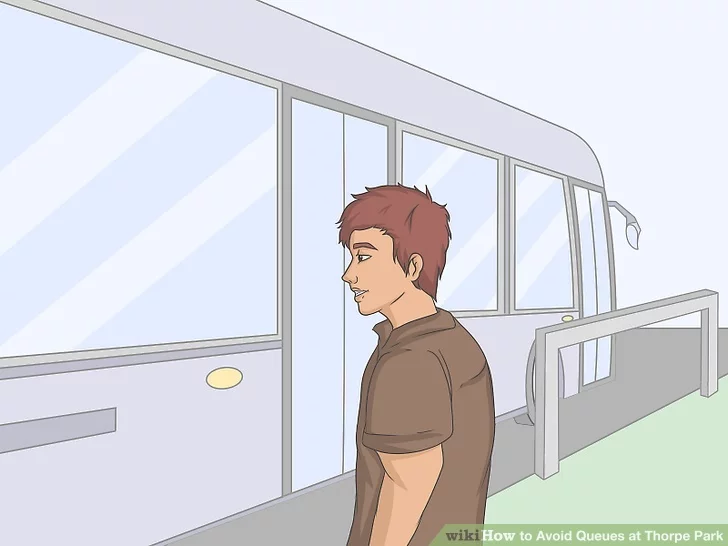 2Plan how you'll get to the park. It's important to bare travel time in mind so that you'll ensure you get to the gate on time and avoid waiting in long queues there. You can get most of the way to Thorpe Park using public transit by taking a train (or another form of transportation) to Waterloo, then hopping on a train to Reading (they leave every 20 minutes), and getting off at Staines. It's about 30 – 40 minutes if you take the slow train. Once at Staines, you have a few different options:

Take the Thorpe Park Bus, which is faster than the local bus but more expensive (£3.70 for a return).
Take the local bus, which is a bit slower, but the tickets are cheaper (£2.40 return).
Walk, but keep in mind that the park is 4.8 km (3 miles) away, so it could take up to an hour to get there.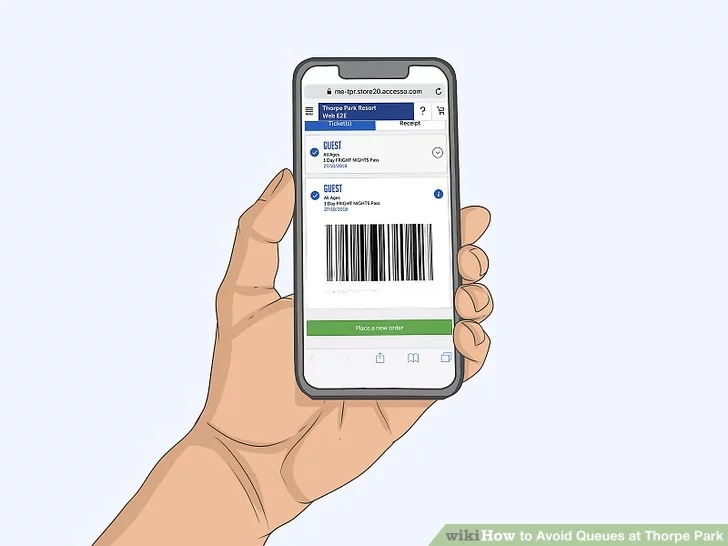 3Consider pre-ordering a Fastrack package online. Fastracks enable you to skip the normal queue and enter a special, shorter queue reserved for Fastrack pass holders. If you would like to purchase a Fastrack, it's a good idea to pre-order them online before you go, as the park only sells a limited amount of them each day and they often get sold out.[2]
Method 2
On the Day Of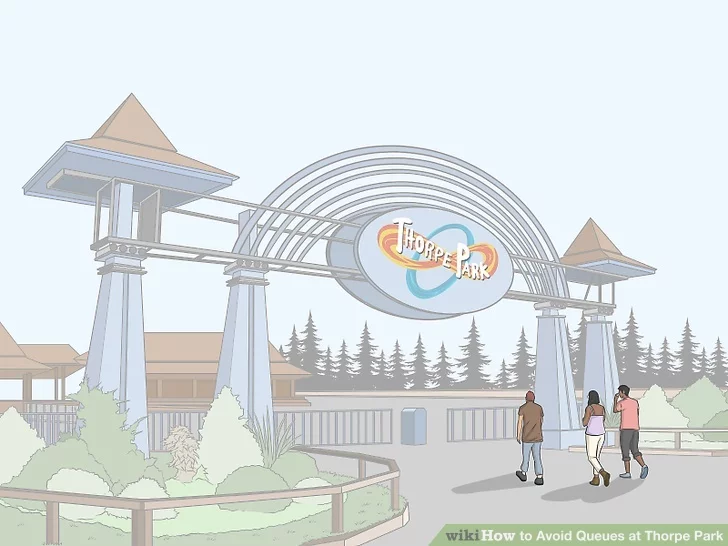 1Arrive early. Whether you have pre-ordered tickets, or are getting them at the gate (with or without vouchers) make sure you get to the gate at least half an hour early. Generally queues build up about a half hour before the park opens and it remains busy until 3PM, and then they die down in the park's final opening hours of the day.[3]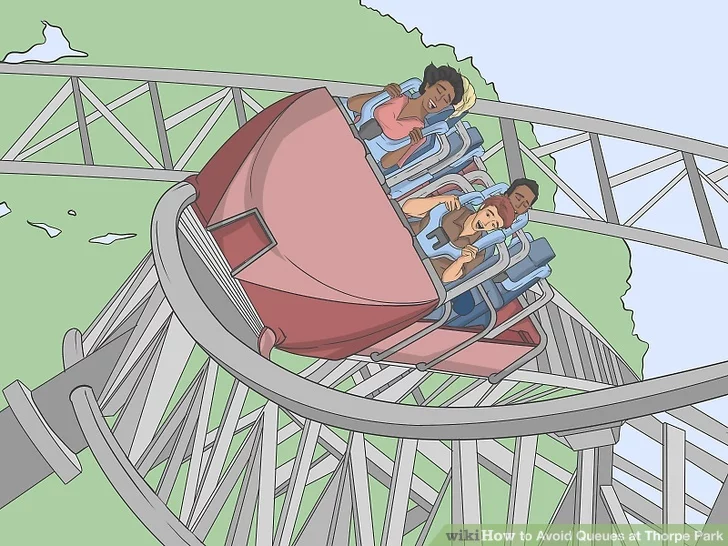 2Ride your favourite rides first. Be reasonable, and imagine the park will be really busy, so choose 4 – 6 rides you really really want to do, and get them out of the way before the queues get too long. After you've ridden your favourite ones, you can then be more systematic in your choices in order to avoid queues.[4]
3Start at the left side of the park and work your way to the right side. The public tend to swarm to the right hand side of the park, near Stealth, the Swarm and Nemesis Inferno, so do these later in the day. Try to start off over as far left as you can – the rides like Rush, Vortex, Quantum, and even Saw, Colossus or Samurai. Saw and Colossus both get queues of over 60 minutes in peak times (afternoons and weekends), so do these early.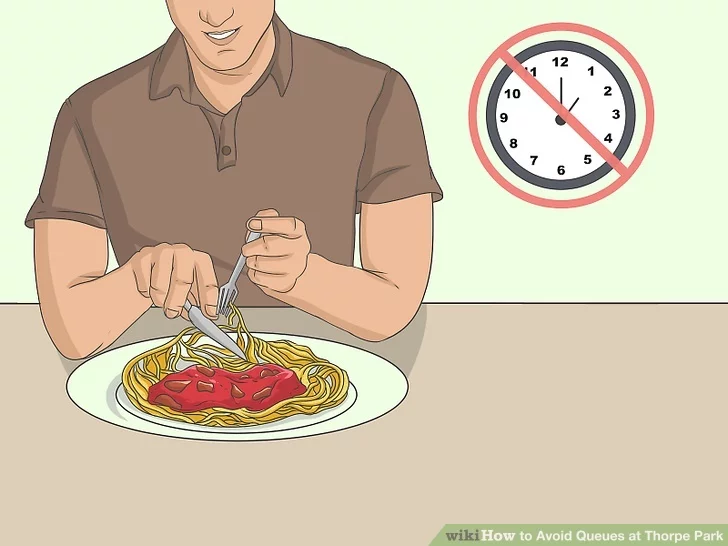 4Eat lunch very early or very late. Most restaurants are open by 11:30, and the queues peak from 12:30 – 1:00, especially for popular ones such as KFC or Pizza Pasta. It's recommended to either get to the restaurant as the doors open, or wait to eat until around 2:30PM, when people are doing their final rides and starting to leave. This will pay off two-fold – you won't have to wait in long queues to get your food, and if you're on the rides while everyone else is eating lunch, the ride queues will be smaller.[5]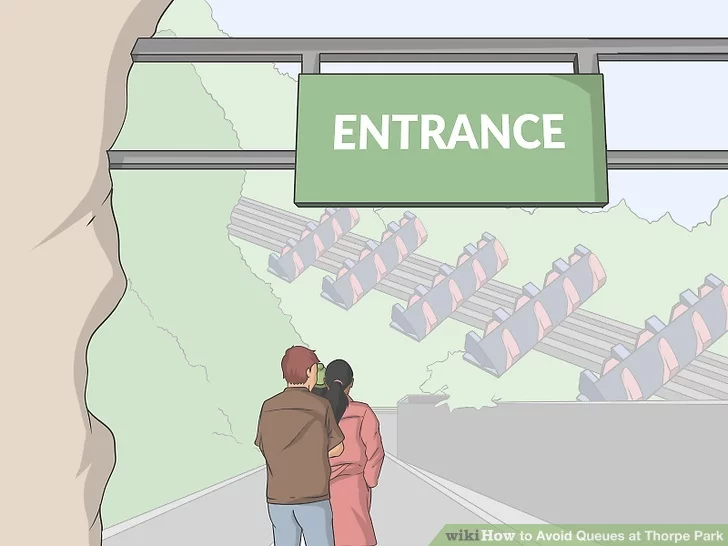 5Wait until later to ride the bigger rides once their queues have peaked. Once you see on the billboards of ride times dotted round the park that the big rides have reached queues of up and over 40 minutes, stop joining these big queues and head for the ones with smaller queues instead. Wait until later on in the day, when people are starting to go home and the queues are dying down, to ride these big rides.
Tips
Avoid going on special days, such as Halloween, as queues will be busier then.
Stay in the park for as long as you can as the queues start to get shorter later in the day.
References