Drake is a Grammy-winning rapper, actor, and producer with multiple hit albums and singles. While Drake doesn't have publicly listed email or mailing addresses where you can reach him, he still actively posts on his social media accounts. While there's no guarantee that you'll hear back from Drake, you can send him a message or comment on his posts. If Drake performs near you, go to his show and stick around the venue to possibly run into him and meet him briefly.
Method1
Reaching out Online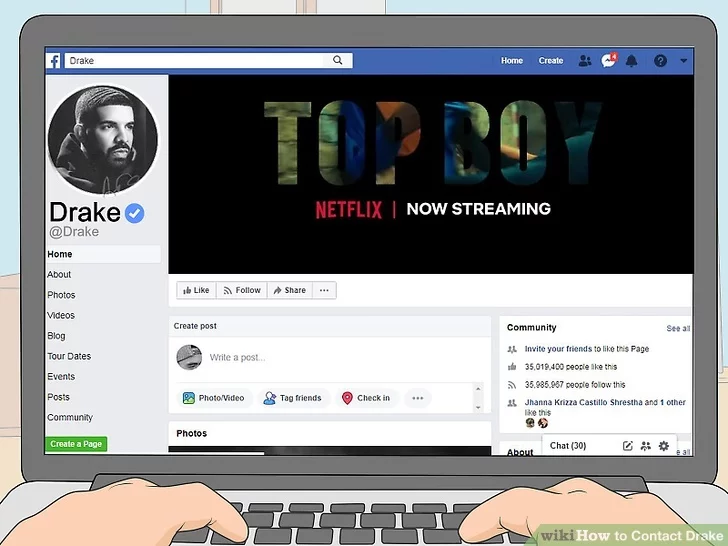 1Try posting to Drake's Facebook page. Look up Drake in the search bar on Facebook and select the page verified with a blue checkmark. Click the Like button if you want to see his posts in your news feed. If you want to reply to something he posted in his feed, post your response as soon as you can so it's more likely to be the top comment. Start your response with "@Drake" to tag him so he gets a notification. Relate the comment to the picture or post so you don't sound like a spam account.[1]

You can find Drake's Facebook page here: https://www.facebook.com/Drake.
Click the Message button at the top of the page to send a private direct message.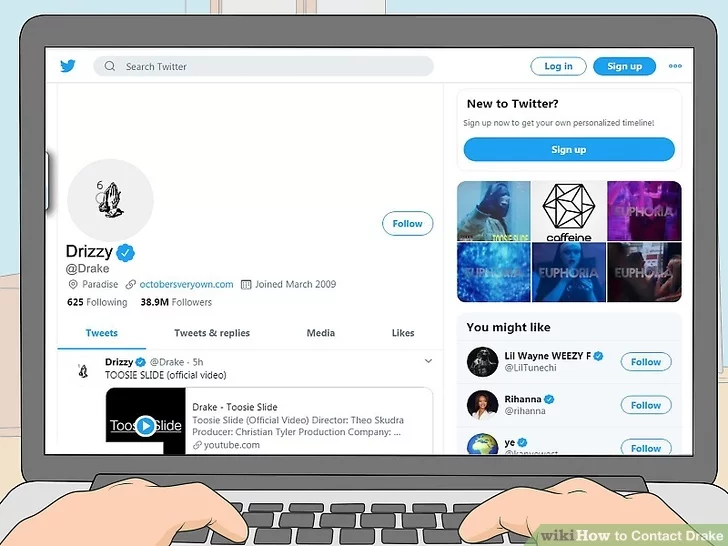 2Tweet to @Drake to publicly send him messages. Look up @Drake in the Twitter search bar and click the Follow button so you'll see his posts on your home page. After Drake posts a tweet, try to reply to it immediately so he's more likely to see your response first. Talk about what you like in his music, ask him about tour dates, or discuss Toronto Raptors basketball since he's a fan. Click the Tweet button to send out your message to see if he responds.[2]

You can follow Drake's Twitter page here: https://twitter.com/Drake.
Drake doesn't allow direct messaging on his Twitter account.
You can also write a new tweet starting with "@Drake" to tag him.
Try using hashtags with the names of his albums or popular songs so they gain more attention from other Twitter users as well.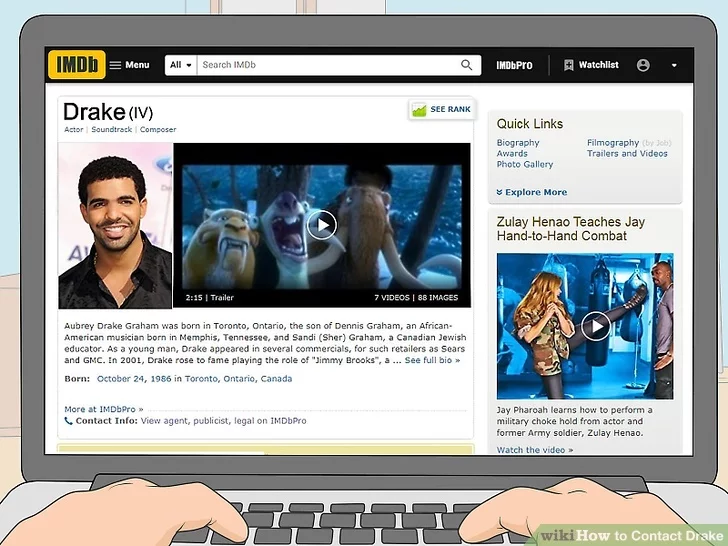 3Message or leave comments for @champagnepapi on Instagram. Look for @champagnepapi on Instagram and click the Follow button so you can see his photos on the home screen. If you want to reply to one of his photos, leave a comment that starts with "@champagnepapi" to tag Drake in the post. Try to respond as soon as you can after he posts the photo so your comment appears near the top. Write your comment so it relates directly to the photo, or else it will seem like you're posting spam.[3]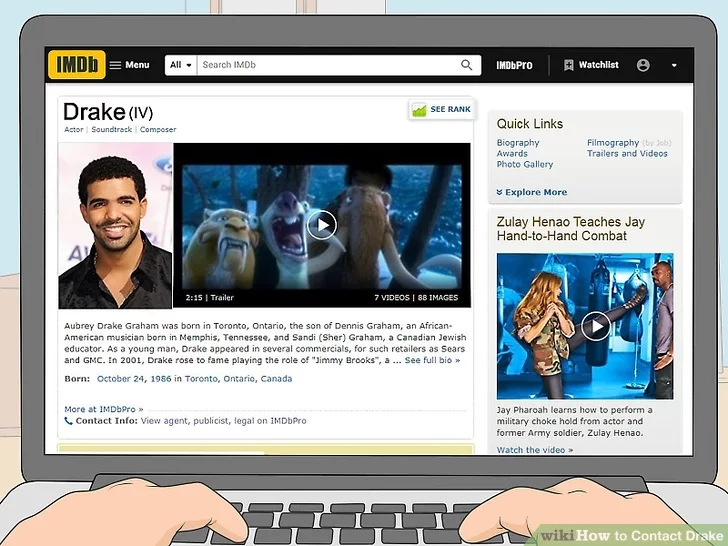 4Look for his agent's information on IMDb Pro to book Drake professionally. Search for Drake on the IMDb Pro site and look for the heading labeled "Agent" or "Representation". Locate the agent's phone number or email address so you can reach out to them. Tell them what sort of event you're booking, your budget, and what you expect Drake to do. If the agent thinks Drake would be interested, they will tell him and then contact you again.[4]Warning: Avoid using unverified sites that list Drake's agent or management since the information could be outdated and incorrect.
Method 2
Seeing Drake in Concert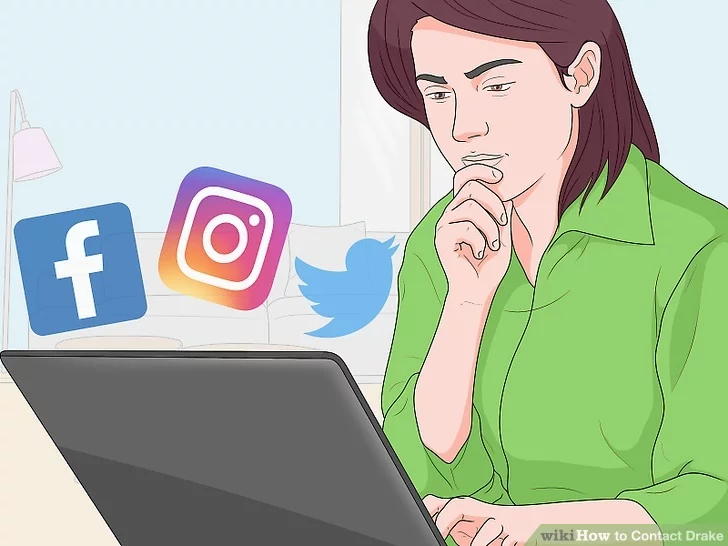 1Check Drake's social media accounts for tour or show announcements. Follow Drake on Facebook, Twitter, and Instagram so you can see when he posts tour dates. Look for shows that are close to where you live so you can see him perform. Click on the date to find out more information on the venue, time, and who else is performing.

Since Drake is a popular artist, he usually only plays large venues or clubs so you may have to travel to a large city to see him.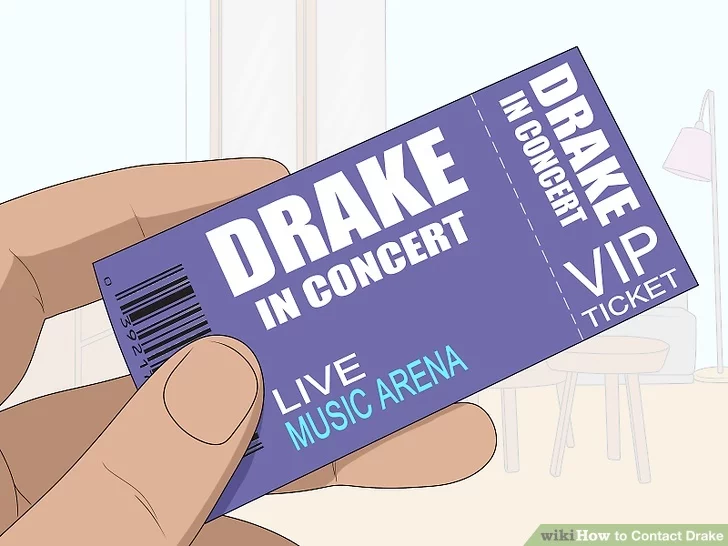 2Purchase VIP tickets if you want early entry and a front-row spot. Click on the concert date when you want to see Drake and look for the ticket section that's closest to the stage. Check if there are any other VIP options available that let you get into the venue early or give you other perks. If there aren't any VIP tickets or you can't afford them, you can still buy other tickets to see him perform.

Ticket prices will vary by city and venue, but expect them to be more than $100 USD.
Drake has done meet-and-greets in the past, but he hasn't done them recently. You may not be able to meet or talk to Drake even if you get VIP tickets.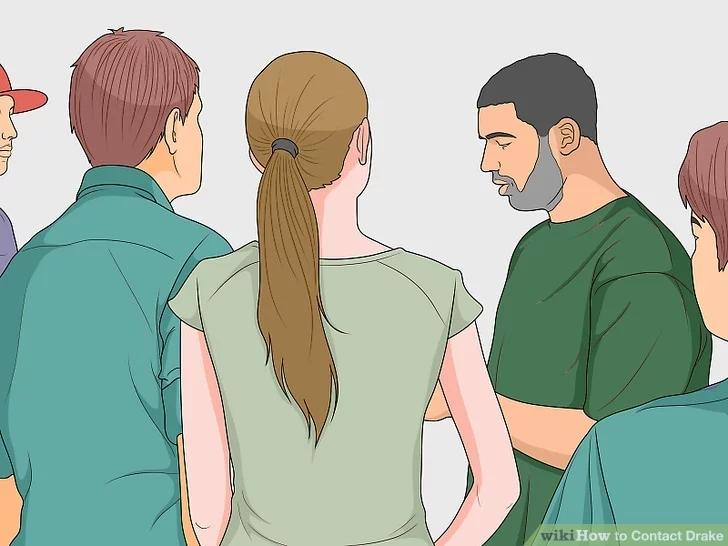 3Wait outside the venue after the concert to see if you can meet Drake. After the performance, exit the venue and look for a tour bus or a vehicle near the back of the stage where Drake might come out. Wait patiently to see if Drake comes out to say hello or interact with you and the fans. You may be able to take a picture with him or have him autograph a piece of merchandise.
Tip: 
Be respectful to any security guards in or around the venue so you don't get escorted away
Tips
Warnings
Avoid interacting with unverified profiles that claim to be Drake since they could be potential scammers.[5]
References