Part1
Obtaining the Flash Pass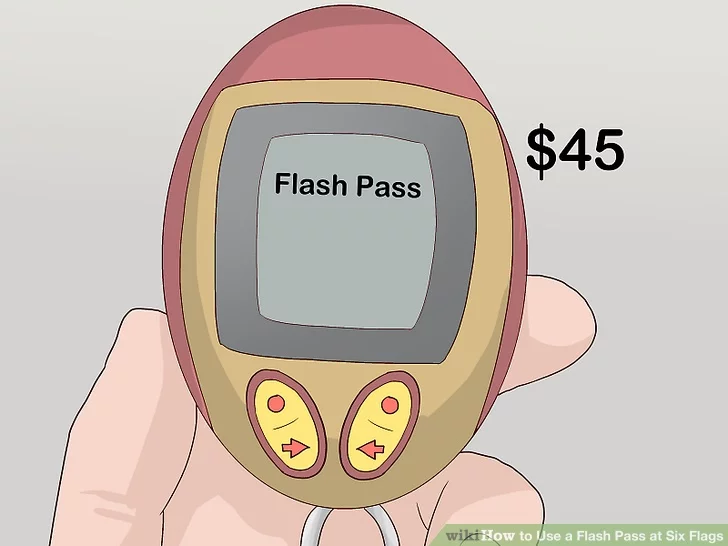 Be prepared for the cost of the Flash Pass. A Flash Pass is great for skipping lines, but it can be quite costly if you are going to Six Flags with a larger group. A Platinum Flash Pass (the most expensive pass) would cost $896 for a family of four, and that's not including parking and food. The Flash Pass would definitely be worth it on busy days, but it might not be if you visit the park when it's not peak season.[1]

A regular pass is usually about $45.
You can go to the park and look at the screen that shows wait times to decide if the pass will be worth it.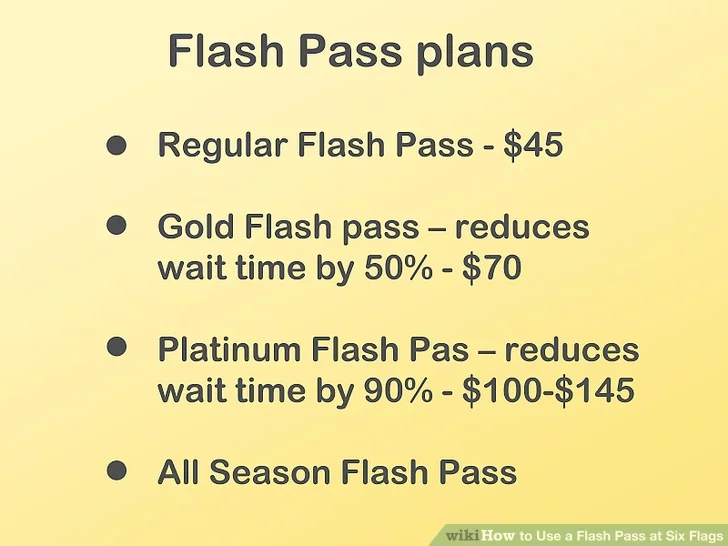 Decide what kind of flash pass you would like. Six Flags theme parks may have different Flash Pass plans and prices, though many parks do offer the same plans. Typically, three different Flash Passes are offered. There is a regular Flash Pass, Gold Flash Pass, and Platinum Flash Pass. The regular Flash Pass is the cheapest, and the Platinum is the most expensive. Determine which plan best meets your needs and fits your budget. [2]

The Gold Flash pass promises to reduce wait time by 50%. This pass usually costs about $70.
The Platinum Flash Pas promises to reduce wait time by 90%. This type of pass can range from $100 to $145.
Some parks also offer an All Season Flash Pass.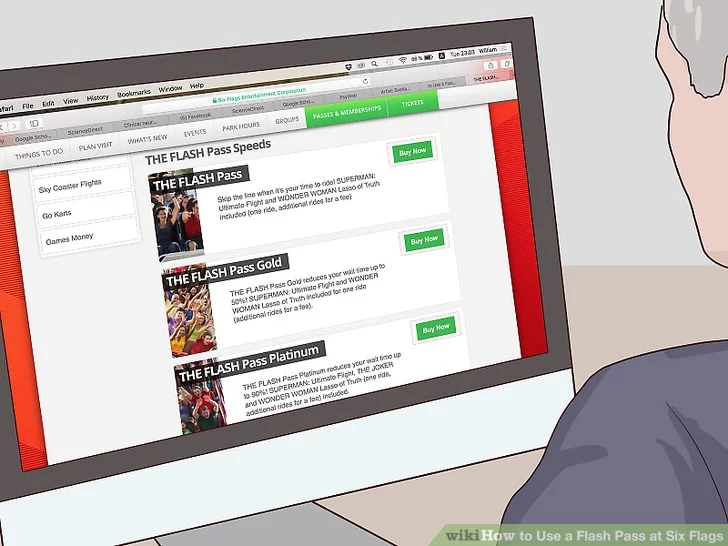 Purchase your Six Flags Flash Pass online. The simplest and easiest way to buy the Flash Pass is online. Go to the Six Flags website for the location you will be visiting. Find the section for Flash Passes and choose a pass. Select how many people will be in your group. Although up to six people can be on one device for the pass, you will need to purchase each pass separately. Fill in your billing information and then you can pick up the pass when you arrive at the park.[3]

It is important that you make sure you're buying a Flash Pass for the right Six Flags theme park.
You will need to bring your ID with you. Only one person per group will need to leave their ID at the registration center. Their ID will be held while using the Flash Pass and will be given back when they return the device.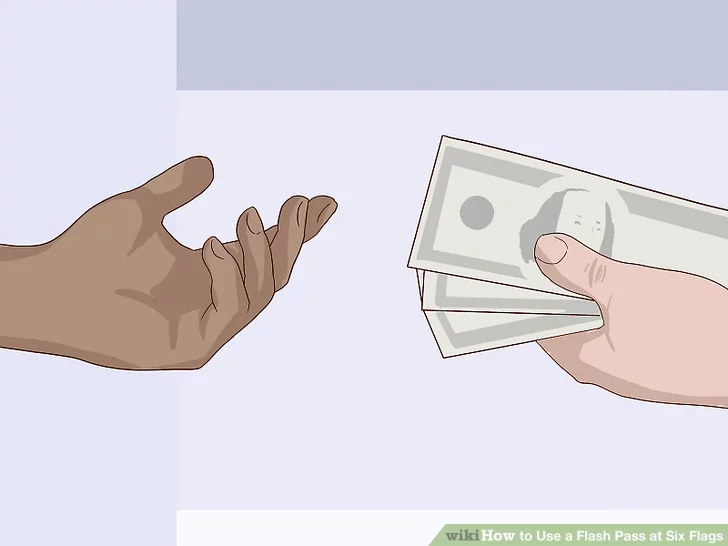 Buy the pass at the park. It's okay if you can't buy the pass online. You can buy a Flash Pass when you purchase your entry tickets at the gate of the park. Keep in mind that the wait will probably be longer if you wait to purchase the tickets and Flash Pass at the park.[4]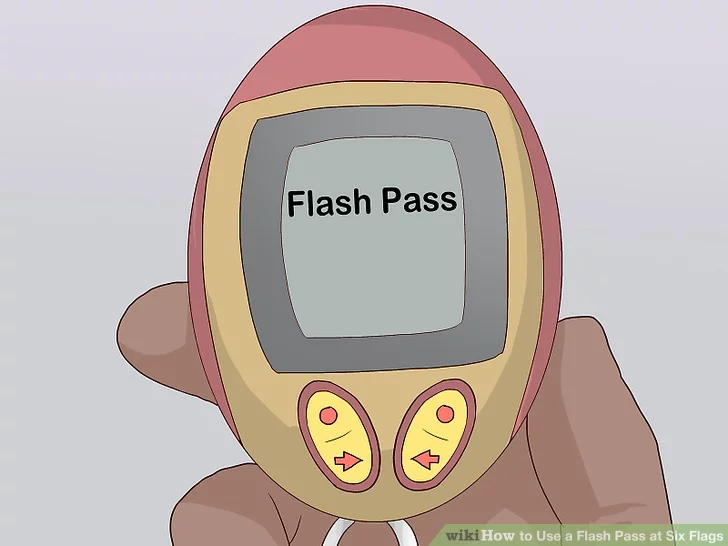 Pick up the Flash Pass. When you purchase a Flash Pass, you will usually receive a Q-Bot, which is a device used to make ride reservations. One Q-Bot can be used for up to six people. The device resembles an oval-shaped beeper. The Q-Bot will have a screen that you can scroll through to make reservations for rides.[5]
Part2
Choosing Rides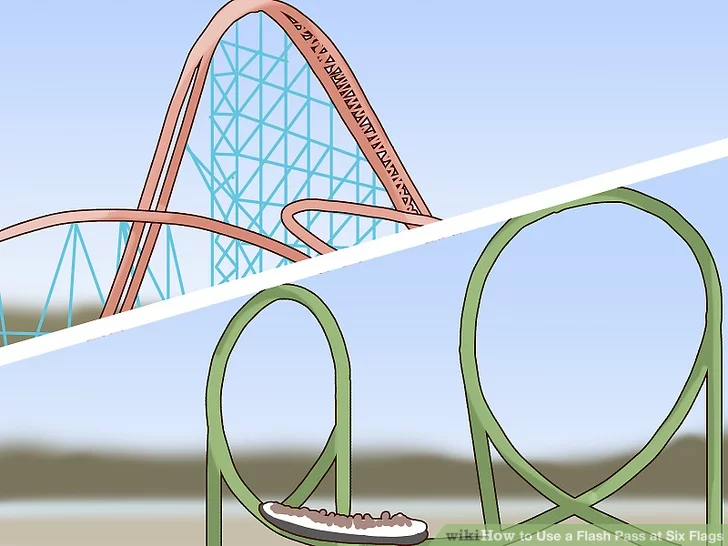 Choose a roller coaster you want to ride. Individual Six Flags theme parks offer different rides, so your choices will vary from park to park. The easiest way to see which rides the Flash Pass works for is to check the list online at your specific park's website. You can also check with park operations for a complete list of which rides are eligible for the Flash Pass service.[6]

The pass will usually work for all of the major rides at the park.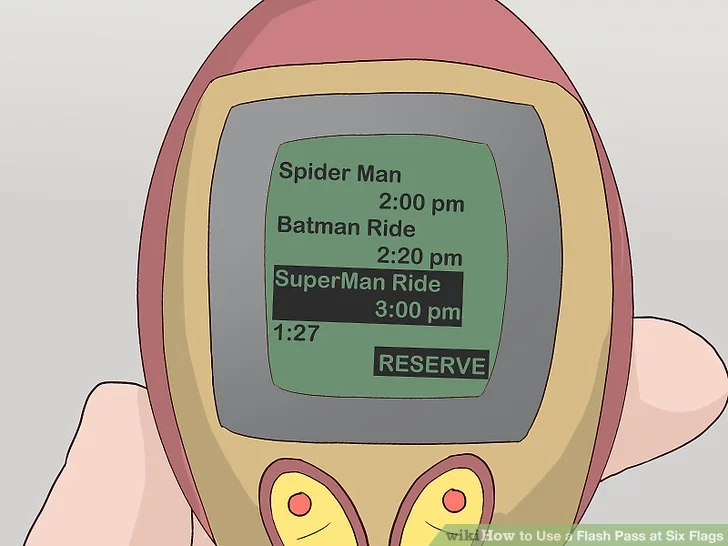 Make a ride reservation. Do this once you've identified the ride you want to go on. This is done by either scanning a pager-like device through the reservation stations in front of each Flash Pass compliant attraction, or by entering the information on your Q-Bot. The reservation system varies by park, so check with Six Flags officials about the reservation process at each park.[7]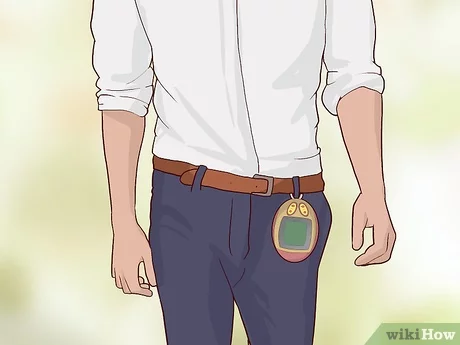 Keep the Flash Pass in a safe spot. Once you've made your initial reservations, keep the Q-Bot in a safe place while you enjoy the park. Most of the Flash Passes will come with a clip, so it is best to clip it to a belt loop or somewhere else that is secure. You can also keep it in a pocket, but don't carry it around in your hand if you don't have to.[8]

The pass could be dropped or lost if you carry it around in your hand.
Part3
Using the Flash Pass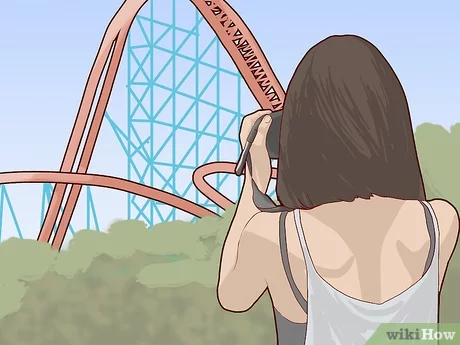 Enjoy other attractions while you wait. Once you've filed your Flash Pass reservation, you're free to enjoy other attractions at Six Flags. Your Q-Bot will notify you when it's time to go to your reserved Flash Pass attraction. It will typically notify you by vibrating, so keep the Flash Pass close to you.[9]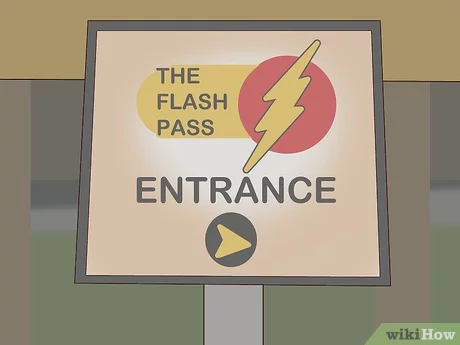 Locate the Flash Pass entrance. Each attraction offers a separate entrance for Flash Pass users. The entrance will either lead to a different line, or allow you to cut the regular line. An employee will scan the Flash Pass to confirm your reservation, and then you can enjoy your ride with little to no wait time.[10]

Some rides will require you to sit in Flash Pass rows.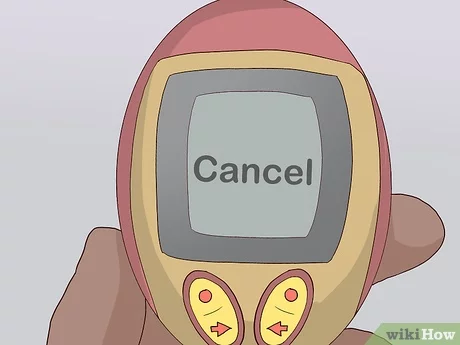 Cancel ride reservations if you change your mind. It's okay if you want to take a break or change your mind about a ride. It's simple to cancel reservations. The Q-Bot should give you an option to cancel ride reservations, but if not, you can ask an employee.[11]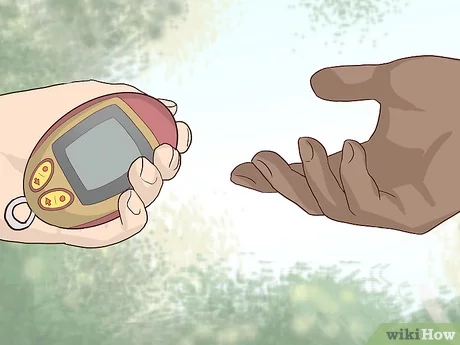 Return the Q-Bot. Go to the Flash Pass center at the park to return your Q-Bot. The Q-Bot should be in the same condition as you received it or you will have to pay a fee. The fee varies from park to park.[12]
Community Q&A
Question: Would I be able to reserve more than one ride with the flash pass at Six Flags?
Answer: No. All passes are designed to reserve a single ride. More expensive passes shorten the wait for that single ride.
Question: After I'm done with the first ride can I reserve a second and more after that when using a Flash Pass?
Answer: Yes, as soon as you check in for the ride you can start reserving the next one. As long as your current reservation is over you're good to go.
Question: Can two separate flash passes (with two riders, each) sync up so all four riders could ride together?
Answer: No. You could reserve times together so that you can possibly ride together, but there is no guarantee the four of you all will ride together.
Question:How does the regular flash pass work if you don't avoid wait times?
Answer:
The regular flash pass will hold your spot equal to waiting 90 minutes in line. During those 90 minutes of reservation, you can go on other rides. When your reservation time arrives, head to the front of the line via the flash pass entrance.
Tips
Book reservations for rides with the longest wait times first so that you can be sure you will make the ride before the end of the trip.[13]
The Q-Bot is water resistant, so don't be afraid to take it on water rides.[14]
Some Six Flags parks don't provide the electronic Q-Bot system, or even offer a Flash Pass program. If the Flash Pass program is important to you, make sure you research each Six Flags amusement park before purchasing tickets.
Warnings
Some Six Flags theme parks allow you to show up for your reserved ride any time after your Flash Pass reservation has been called. However, other parks may cancel your reservations if you show up too late. Make sure you understand the Flash Pass time limitations at each park.
If your device is lost, damaged, or stolen, you will have to pay a $250 fine. If you don't pay, your ID will not be given back until you pay it.