There are so many museums in the world that cover all sorts of subject matters, so you'd be hard pressed not to find one that interests you. But museum visits can be exhausting, overwhelming, or even boring if you don't plan appropriately. If you research the museum ahead of time, create a schedule for your visit, and plan activities for children, you and your companions can have a rewarding museum experience.
Part 1
Researching the Museum
Image titled Enjoy a Museum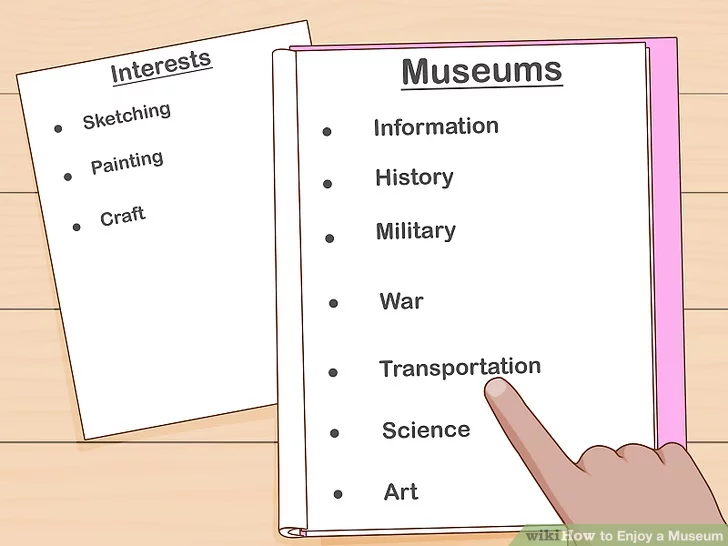 Choose a museum that aligns with your interests. There are museums for art, information, history, military and war, transportation, science, animals, theater, and more. Make a list of subjects that interest you or that you enjoyed when you were in school. Then look up where to find a museum about that subject in a city near you. Picking a museum that covers that topic will naturally get you excited about the visit.
For example, if you love to draw, visit an art museum. If airplanes fascinate you, visit an Air Force museum.
If you're making a trip as a family or with friends, and everyone likes different things, you'll need to compromise. Find a large museum that covers a variety of subjects. The Field Museum in Chicago has permanent exhibits about science, animals, and dinosaurs in addition to their temporary exhibits about various world cultures.[1]
Image titled Enjoy a Museum
Step 2


Visit the museum's website. Most museums now have online portals which allow you to explore the museum virtually. When looking up your chosen museum, find out what special exhibits are currently there and what activities (talks, displays, or tours) will be happening on the day you visit.[2]
Image titled Enjoy a Museum
Step 3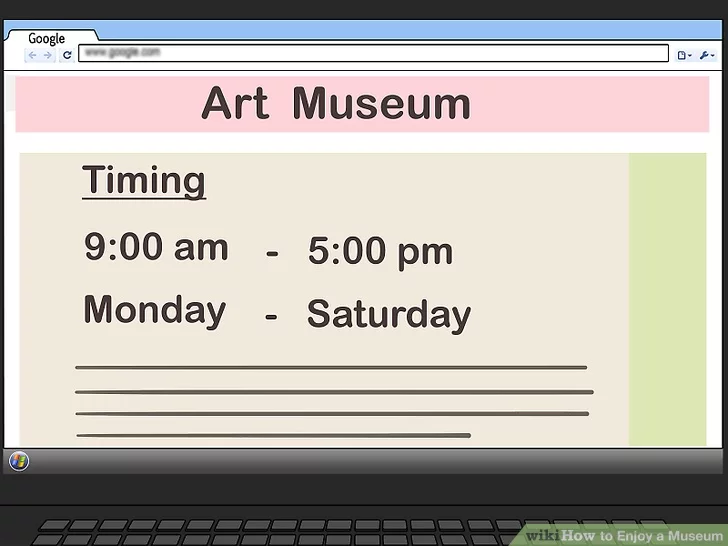 Look up the museum's hours. Note what time the museum opens and closes. It will typically be less crowded at the beginning and end of the day, but if you wait to go until right before closing, you risk feeling rushed and not seeing everything you wanted to.[3]
Also note whether the museum is closed on national holidays or certain days of the week.
Image titled Enjoy a Museum
Step 4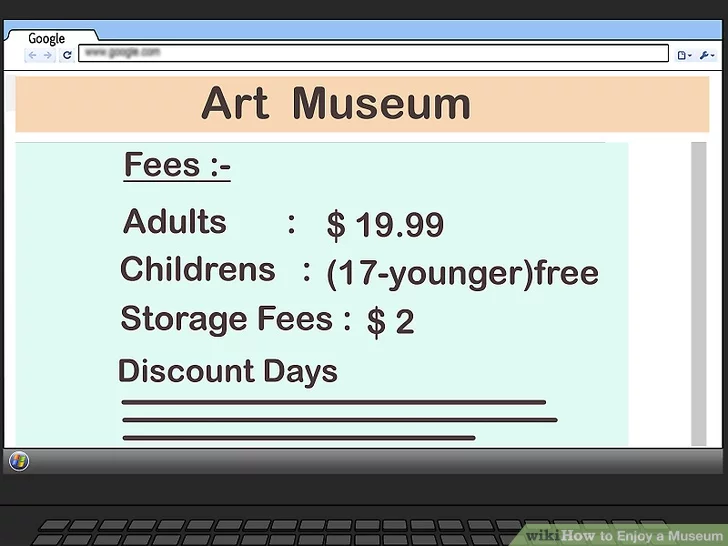 Research the museum's fees. There will usually be prices posted on their website for adults and children, so calculate how much entry will cost you. If a museum doesn't accept credit cards, it will likely state that on the site, so read carefully to see if you need to bring cash.
Look for any information regarding free days or discount days. Some museums occasionally offer free or discounted entry on a certain weekday or during a slow period to try to attract more visitors. This may be worth adjusting your visit date for if you want to save money.[4]
Also look into fees for storage. The museum may charge to check your coat or bag, and they may demand you check your bag if it's over a certain size. Find out what this size is (typically a backpack or larger) so you can bring a smaller bag to keep on you during your visit.[5]
Image titled Enjoy a Museum
Step 5

Plan your transportation. In major cities, driving to a museum means steep parking fees. Try to take public transportation like trains or buses if possible. Limit the amount of walking you do ahead of time since you'll be walking a lot at the museum.[6]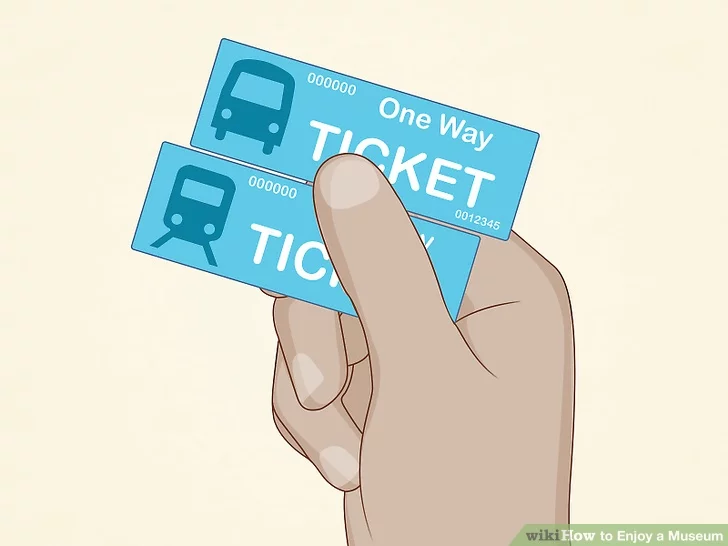 Part 2
Having a Plan for Your Visit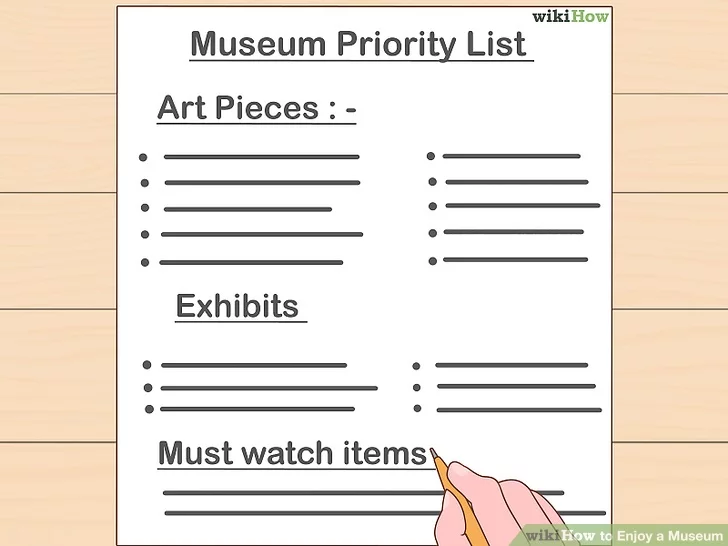 Make a priority list for what you'll see. Do not attempt to see everything unless it's a very small museum with just a few rooms. You'll easily become overwhelmed both physically and mentally. Make a list of the things you'd like to see and prioritize what's most meaningful to you.[7]
For example, if you're visiting the Louvre in Paris, is the Mona Lisa a must-see for you? If so, make that number one on the list, and then add a few more things you simply can't leave without seeing. After that, write down some things that you'd like to see but wouldn't devastate you if you missed them.
Visit the museum's website to see what's new or what's most popular. Or ask friends and family who've been there before what they recommend checking out.
Pick 1-2 exhibits that interest you, or about 20 pieces of art, sculptures, or other items of interest to look at in depth.[8]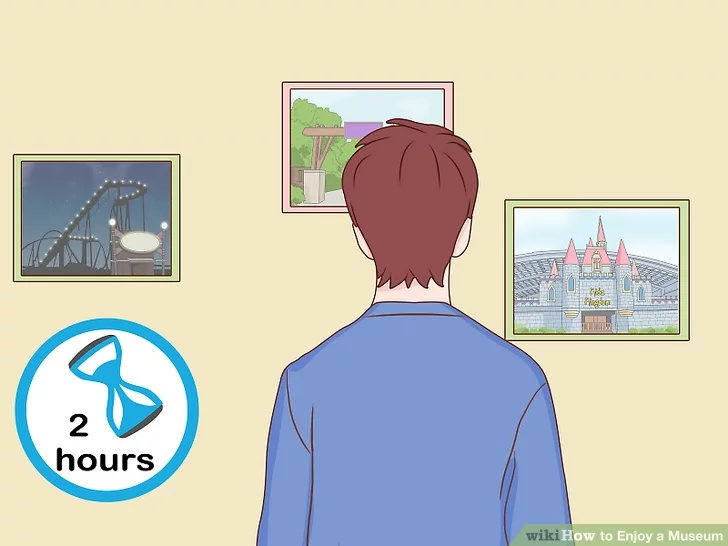 Limit the visit to two hours. Beyond that, you risk becoming tired and losing track of the things you've enjoyed most about the museum. If you have children with you, you may need to make it even shorter than this. Planning your visits on free or discounted days can help you feel like you're not wasting money by staying so briefly.[9]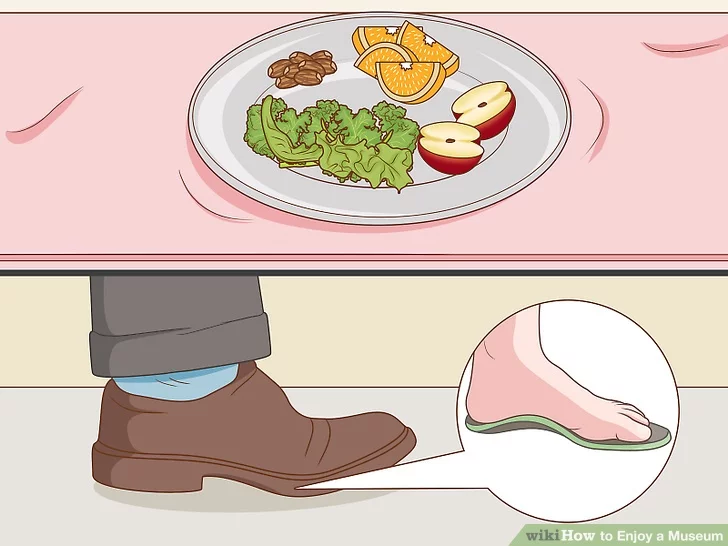 Arrive well-fed and comfortable. Eat a sizeable meal before you arrive so that you're not distracted by hunger. And dress in comfortable clothing, especially when it comes to shoes. Wear something with good arch support or insoles since you'll be on your feet for most of the museum visit.[10]
Part 3
Walking around the Museum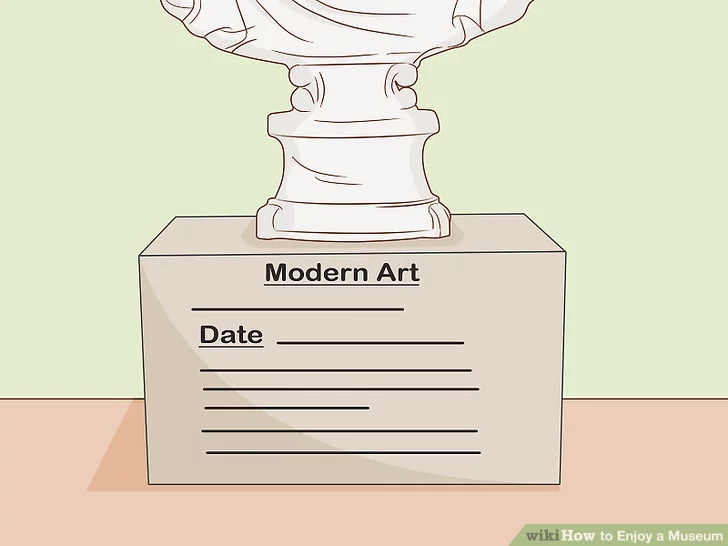 Read the information attached to the items that interest you. Most museums have a plaque or sign associated with every single item on display. But you likely won't have time to read them all (and you probably won't want to). Stick to reading the information associated with the items you've prioritized, and then if you have extra time, you can read about other attractions that have caught your eye.[11]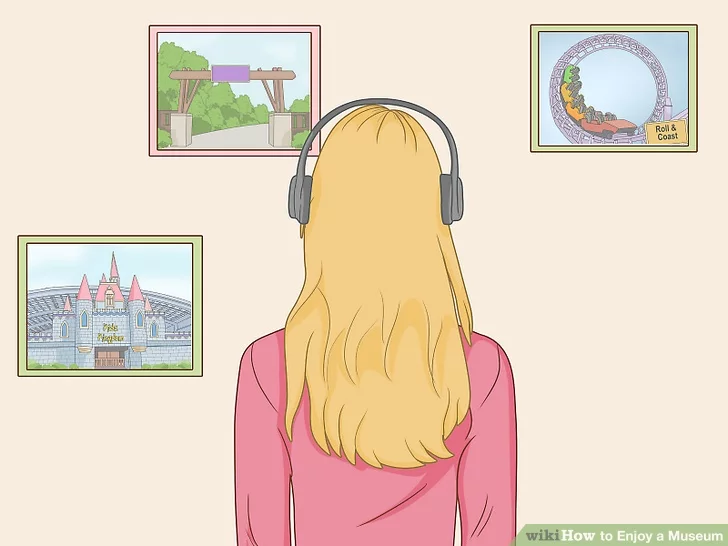 Listen to audio tours. When you purchase entry tickets, ask if they offer pre-recorded audio tours. Many museums offer these electronic devices that you can carry with you for a small rental fee. This can help you get an in-depth lesson on what you're looking at without needing to read every little plaque on the wall.[12]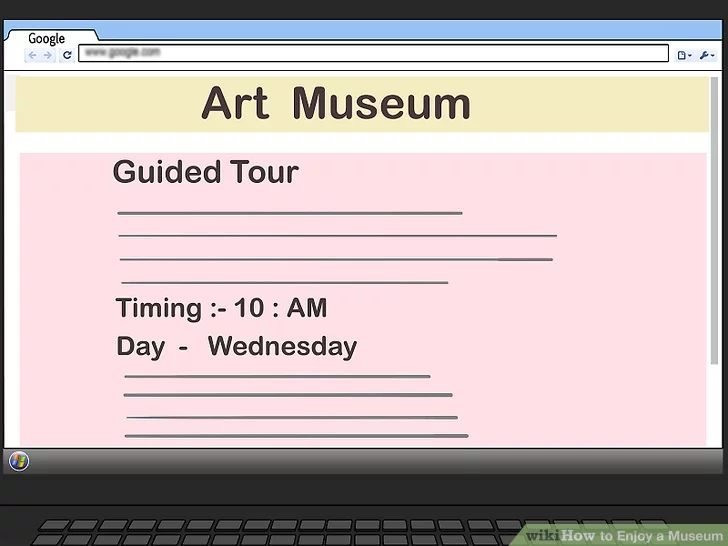 Join a guided tour. Some museums offer free tours that start at the same time every day. Usually you can just show up at the meeting place and join the group without any sort of fee or registration, but not always. Check the museum's website or ask an employee when you arrive when and where a tour is gathering and whether there's a fee.[13]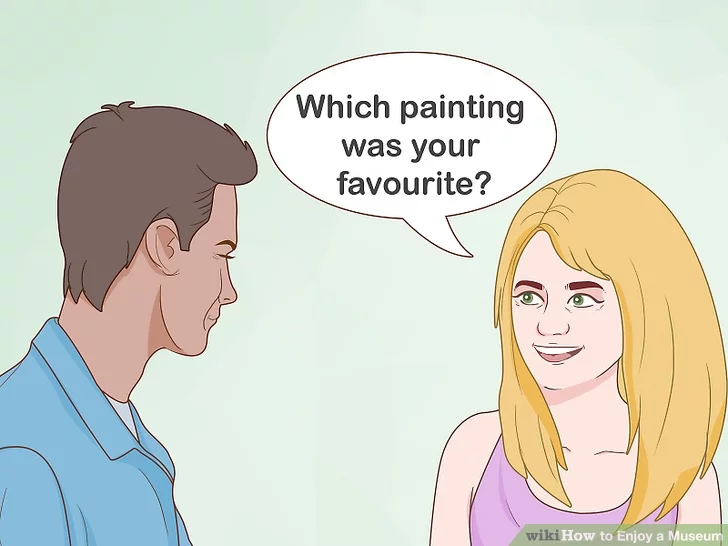 Discuss your favorites with your companions. Open a dialogue with a friend or family member who's accompanying you. Ask them which painting or fossil was their favorite and why. Discuss something you learned that surprised you. This is a good way to connect with your companions as well as get a better sense of the exhibit you saw.[14]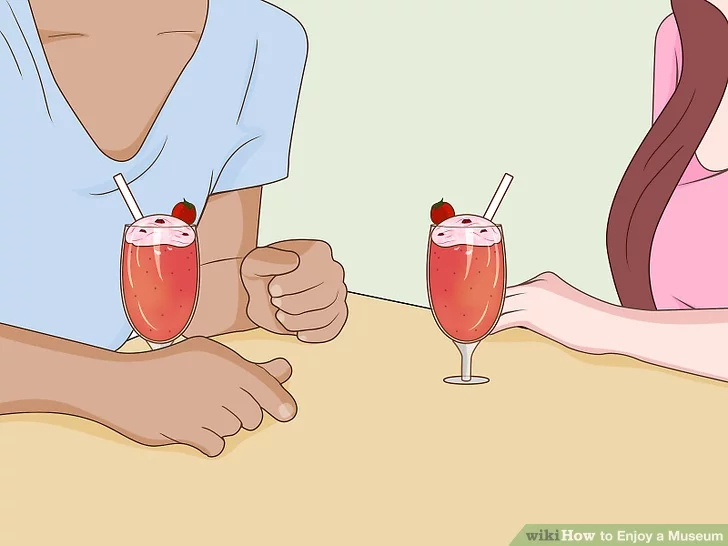 Take frequent breaks. If there are benches or chairs offered for museum patrons to use, take advantage of them. Sit for a few minutes whenever you feel yourself getting fatigued. If there's a museum cafeteria, grab a drink and sit and chat with your friends or family for a little while before continuing.
Part 4
Helping Kids Enjoy the Museum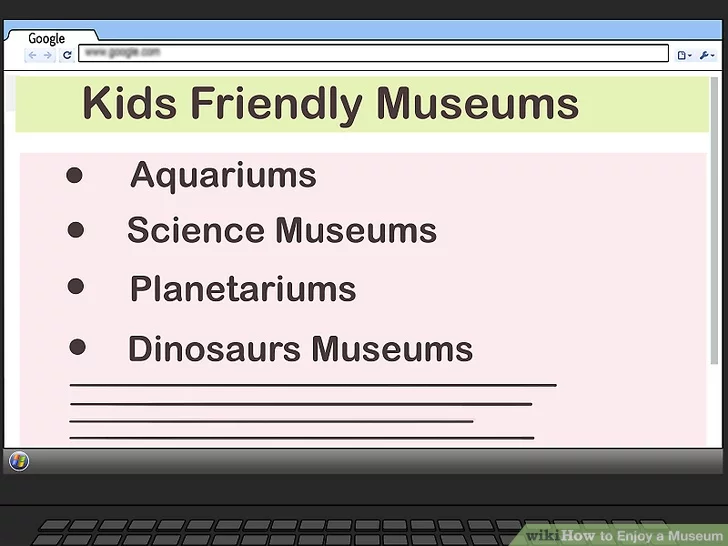 Select a museum that is kid-friendly. Many museums have dedicated kids' sections, but some, like small niche museums, probably won't have much to entertain them. Look for dedicated children's museums, aquariums, science museums, and planetariums. Avoid military and war museums unless your child is old enough to understand the complexities of this information.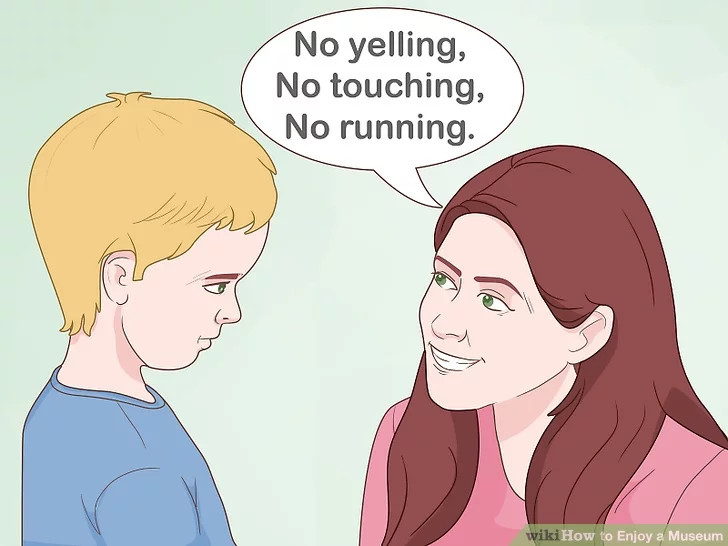 Teach kids museum etiquette before you arrive. Explain to them some of the basic rules about museums: no yelling, no touching, no running, etc. Tell them you understand the no touching rule is hard, but if all the millions of visitors got to touch a painting, it would probably get destroyed. Get them excited about any interactive exhibits where they do get to touch, such as a display at an aquarium where they can pet a live starfish.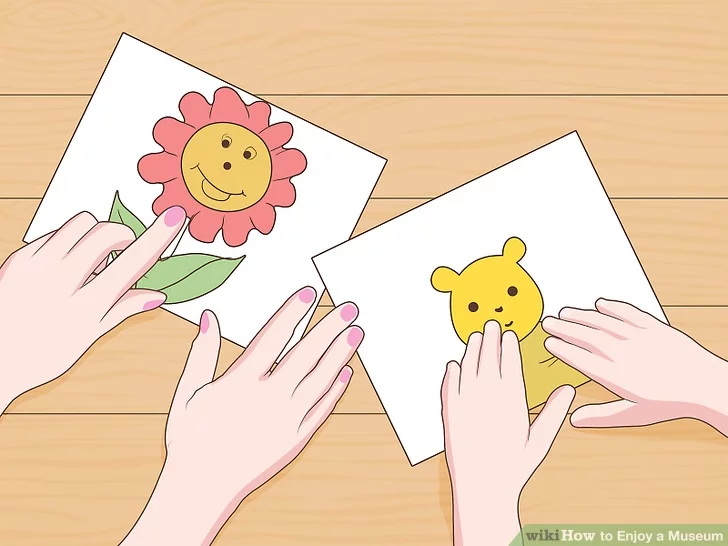 Show kids pictures of what they'll see. Go online and point out certain works of art or fossils that they'll be seeing during their visit. Then make a checklist or even a treasure map so that they can be on the hunt for those objects.[15]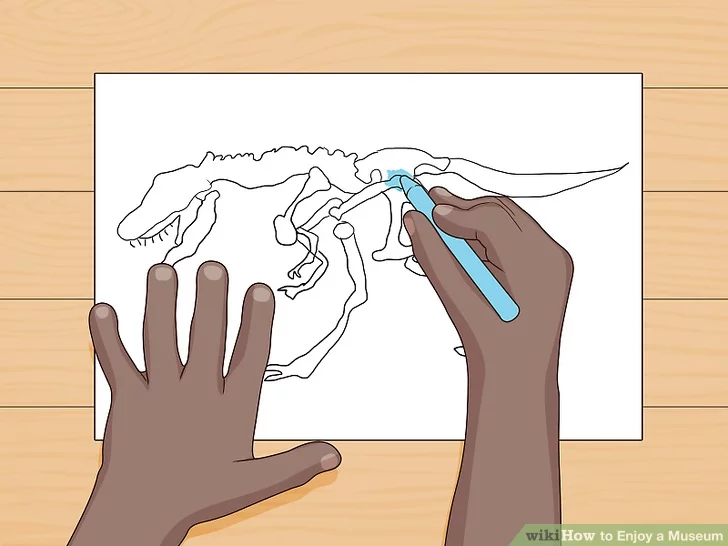 Bring a sketchbook for them to draw in. Encourage them to draw pictures of what they see. If you're at an art museum, have a drawing contest to see who can do the best reproduction of one of the paintings. Or have them draw or write down how an exhibit makes them feel.[16]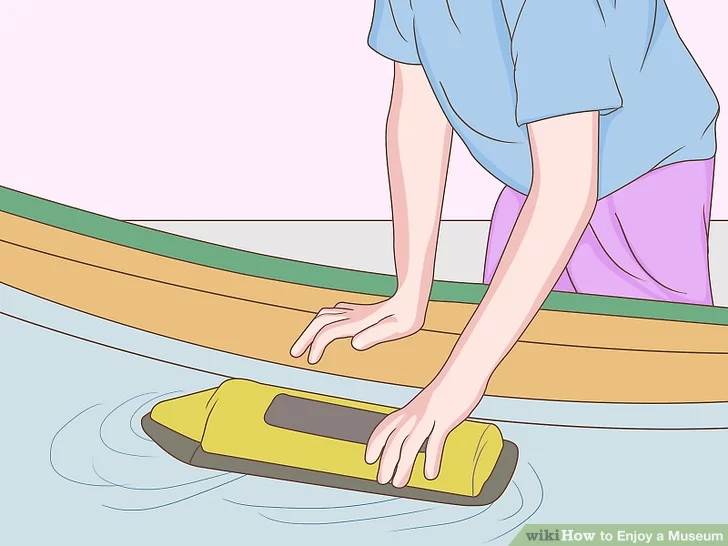 Focus on interactive displays. You can spend some time showing artwork or antique artillery to your kids, but what they're really going to enjoy are features that they can participate in. Spend a good portion of the visit in areas where they can touch, feel, climb, get wet, and explore. Use this as a reward for all the "no touching" that they have to respect elsewhere in the museum.[17]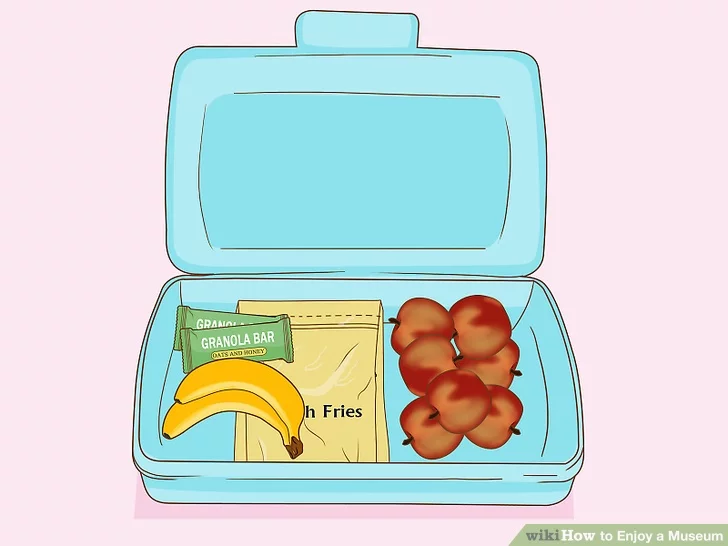 Bring snacks. Most museums probably won't allow you to eat inside the exhibits, but if your child gets hungry, they won't be able to focus on anything else. Pack a granola bar, fruit snacks, or a banana and have them eat it in the lobby or in a hallway between exhibits where you're unlikely to get in trouble for bringing in your own food.
Consider limiting your museum visits to those that are kid-friendly and allow outside food and drink. This information can often be found on an FAQ page of the museum's website.[18]
If budget isn't a concern, visit the museum cafeteria to buy a snack and drink for your child.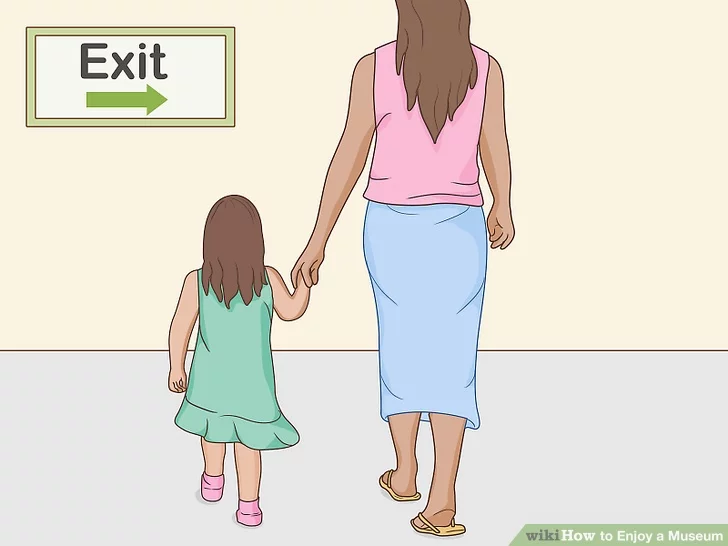 Leave when you see them getting tired. As a parent or caregiver, you have to recognize when enough is enough. Even if you want to stay longer, if you see your children getting tired, begin to wrap up the visit. Letting it go on too long could result in a tantrum, and then no one will enjoy the museum visit. As they get older, their stamina will increase, so just see this as training.[19]
Community Q&A
Question: What do I pack for the museum?
Answer: Money for the admission fee plus meals and souvenirs, and a camera to take permitted photos of exhibits that aren't pictured on any of the postcards being sold. If there are outdoor exhibits, check the weather report and dress accordingly.
Tips
International Museum Day is celebrated in mid-May every year. It's a good excuse to get out and enjoy your local museum culture.
Warnings
Do not take pictures unless you've been specifically told that you can. Even if there aren't signs posted saying that you can't, it's often frowned upon since the flash is damaging to artwork and antiquities.
References